WE'VE GOT THE TIME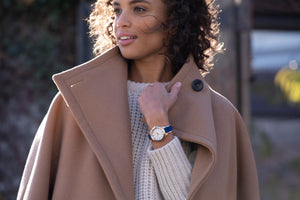 Citizen Watches
Citizen watches incorporate the latest styles with the latest innovations to create a stylish and efficient watch. Its eco-drive technology is powered by light, that will never need a battery. 
VAHAN Jewelry
VAHAN Jewelry is exclusively available in Crawford Jewelers of Waycross
VAHAN designs are easily recognized by our trademark gold crown petals and textured bracelet bands known as Moiré Beading®.  This look sets us apart from other brands. All VAHAN bracelets are made flat along the inside to ensure absolute comfort without sacrificing style and have a patented hidden clasp.  In addition, they are oval-shaped rather than circular to prevent the bracelets from rolling over.  This keeps the most eye-catching part of the bracelet facing up.  All bands are flexible for ease of wear, and highly resilient. The bands also have a limited lifetime warranty.